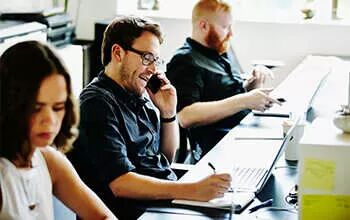 Dredge Service
Leader Dredger has more than 20 years of production experience in the dredger manufacturing industry. We have completed the design and manufacture of more than 100 dredgers, and many of our dredgers are tailor-made for customers' unique projects. We are professional for dredger service.
With 20 years of experience in the dredger production industry, Leader Dredger can provide customized dredger production services for the most demanding projects. It is different from other manufacturers who can only produce standard dredgers. Leader Dredger has a design and production team of more than 70 people. By using a customized dredger, the project can be completed more quickly and the cost of purchasing a dredger can be reduced.
All models of Leader Dredger dredgers use well-known brand accessories (Cummins or Caterpillar engines) to reduce the loss caused by equipment failure and shutdown.
Dredge Service Design Department
Leader Dredger has its own design department. Only with an independent design department can we better tailor dredgers for customers. Our design department has in-depth cooperation with the National Design Institute of China. Our design drafts are often exchanged and browsed with the National Design Institute of China. In the course of browsing, we constantly discover design deficiencies and make corrections. After years of accumulated design experience, the dredger designed by Leader Dredger can meet many special projects.
No dredger project is the same, there are many factors that determine the best dredger
Dredge Service Parts Department
Leader Dredger has a variety of dredger parts, which are stored in our warehouse and can be easily transported anywhere in the world.
"We provide free replacement service for the dredger within one year from the date of purchase. After one year, all parts of Leader Dredger will be sold to our customers at cost prices."
This can greatly reduce the maintenance cost of the dredger and greatly reduce the secondary investment on the dredger.
Dredge Service Department
Leader Dredger has a professional pre-sales and after-sales service department. A team of highly qualified technicians will provide professional answers to your questions. And analyze the failure performance of the dredger to help the customer's dredger to resume normal operation.
And Leader Dredger also has an on-site service team to help customers quickly resume production.
7*24 hours rapid response is the guarantee of Leader Dredger's high-quality dredge service
---
Dredge Service